February 24th , 2010
Bright and early on the morning of the 24th we headed back along the dirty, depressing streets of Anshun. We were on our way to the bus station. Although I couldn't bare to tell Becky, my Lonely Planet had said that our next destination was even more remote than this one. While in the sense of 'there's no people here' it's not remote. In the sense of 'no one comes here and there's nothing to do here,' it's BFE. We purchased our tickets for Xing Yi. After insisting that we be allowed to put our bags under the bus, we climbed aboard. Although we couldn't find seats next to each other, we opted to sit in two seats separated only by the narrow aisle.


The windows, of course, could not open. This promised to be another wonderful 6 hour bus ride. The downside of the persistent sunny, mild, weather was that it was constantly stifling in the core of a metal hot box on wheels. Lucky for us, we thought, the emergency exit was propped open above us. This proved to be only temporary as the people in the very back row complained to the driver shortly after departure: they couldn't hear their cellphones over the sound of the wind in the propped open exit. Thankfully they could continue their uncomfortably loud conversations while the rest of us boiled to death. Lucky for Becky though, the old man next her kept her entertained. Who wouldn't have tons of fun listening to the man next to you munch on sunflower seeds for 6 hours straight. That, coupled with the occasional seed dropping on her sleeve, made sure that Becky was happy as a clam.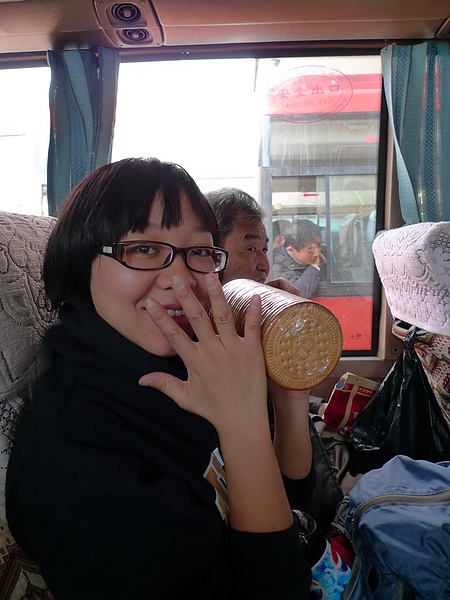 For all the annoying bits of this ride, one thing stuck out: the scenery. We had already seen so many amazing landscapes in Yangshuo and Longsheng. However, the western part of Guizhou is severely underrated. The vertical slopes and rolling mountains give was to rather surprisingly round mountains. While not very tall, they seem to pop out of the undulating countryside like little mosquito bites on wrinkled skin. The brown, dried earth, contrasted well with the black and grays protruding out of every ridge line. We crossed several bridges which seems unnecessarily high. One seemed to be at least a few hundred meters off the ground over a valley. Whereas any other country would have build the road in another direction or simply snaked its way down, not in China. In China the most obvious solution, most imposing solution, is always policy.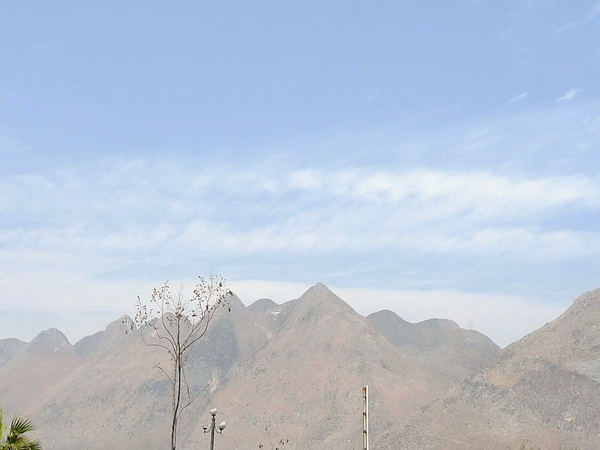 We arrived in Xing Yi to find a place that couldn't have been more different from Anshun. The streets were actually rather green, lined with small trees and sky bridges decorated with flower pots. Obviously, from the man new construction projects we saw on the way in, this town is in the midst of a boom. The older part of town, up the hill where we were staying, is build around a central square. Each road radiates out from the center (for those Taiwan hands reading this, it's much like Tainan is).

We found our hotel after a short taxi ride. The place was sparklingly clean (with an amazing shower) and cost us less than our ramshackle stalin-room in Anshun. Having decided that we needed a break, Becky paid for us to have a massage. While not on par with silk-skinned Hanoi girls, the service was passable. For the record, I didn't get the 'full release.'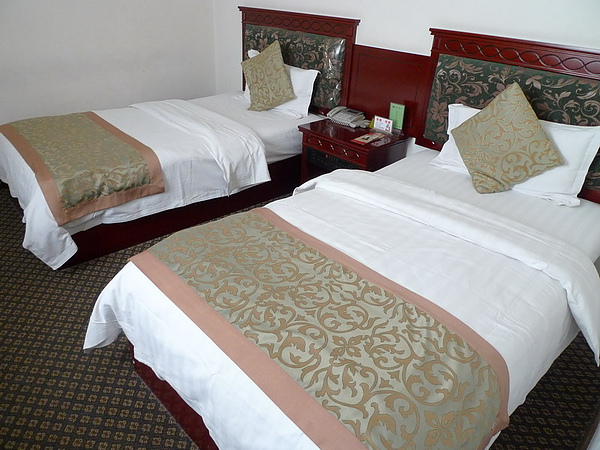 After a two hour massage we left to go check out the night time scene in Xing Yi. While the night in Anshun was something to be feared and loathed, the night in Xing Yi was bustling and pleasant. The night market was everything I could've hoped for: good eats! We walked around for a bit, gorging ourselves on fresh fruit and some 還好 noodles. It was truly the exact opposite of our experience in Anshun. After a healthy hour or two wandering the various "spokes" of the town center we headed back to the hotel. I forced Becky to watch another Harry Potter movie (trying to make her watch them all) and then we tucked in and anxiously awaited the next day. The next day would prove to be another blockbuster.

Tomorrow: Maling Gorge and 10,000 peaks forest.